Alright, so I'm really pumped about this post. I'm keeping it real, and raw.
I have been a blogger for 6 years now. In those 6 years, I have built 3 successful (my definition of success) brands, created + built a quarterly magazine for women inspired by technology, built an instagram engaging community of 22k followers (organicaly) through my journey in tech as a web developer/mag editor, traveled all around the country for events, did two public speakig events, met TONS of my followers, voluntered with one of my favs company Girl Develop It + served as a teaching assistant, met celebrities/influencers, got sponsored many times, reviewed all sorts of products and restaurants, ran my own vegan meetup club, attended the Y Combinator Female Founders Conference in San Francisco, I was invited to Seattle to meet Richard Branson, invited to a breakfast/meet with Alicia Silverstone at the park while she was in town.. you name it. And now onto a fourth one — Self Wellness Chronicles.
So, I'm back into blogging but this time… FOR ME. What does that mean? it means I don't want to buy or invest in any more blogging tactics. I have spent thousands of dollars in hosting, domain names, themes, coding, time only to start over — #commitmentissues. I guess it's not so much commitment but more or so the idea of being obligated to keep up with a blog because a) you're paying for it. b) you're paying for it. c) you're paying for it. I've done it all, and it's amazing but I think I've gotten to a place in my life where I just want to blog because I passionately want to, and not because I am paying for it. I am just tired of wasting money, yo — real talk!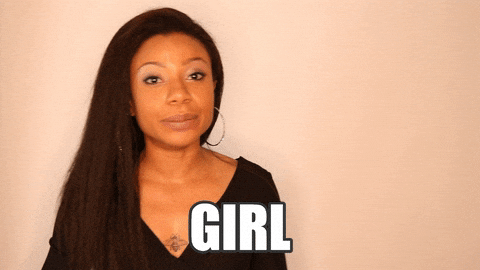 For example, the theme I am currently using is the Zuki theme. I purchased this theme 5 years ago. And that's $39 just sitting around, my friend. So I decided to open up this amazing blogging platform I once fell in love and used ages ago to gladly share my chronicles into self-care and wellness. Spoiler alert, I'm working on a cookbook + online course — I'll have a newsletter, and discount code for you to sign up with, soon!
I don't have any desire to move over to wordpress.org like I used to, wordpress.com will do just fine for what it needs to be for me (name included). It's an amazing place for blogging, and that's exactly what I want it to do. So I guess all I am saying is this — do whatever you want to do. you don't need validation from anyone.
Do you, darling!
You can follow my chronicles on Twitter + Instagram if you're game! I'm excited to share all of the content my heart wants to bring, and I hope we can connect + chat on all things positive!

** Featured image by Priscilla Du Preez on Unsplash.
Let's be friends, show me your blogs!!
-xoswc